Might & Magic: Heroes VI (CD Key)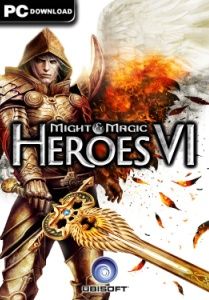 Kód produktu: 10215
Typ: Stratégia
Výrobca: Ubisoft
Platforma: PC - Uplay
Dostupnosť: do 24 hodín

Popis položky:
Dobrodružstvo hry Heroes začína 400 rokov pred udalosťami hry Heroes of Might and Magic 5. Vo vzrušujúcom epickom príbehu, kedy sa Anjeli snažia znovu rozpútať neskončenú vojnu sa stretne celá plejáda hrdinov.
Cena s DPH:
13.99 € / 365 Kč
Došlo k oživeniu legendárneho generála archanjelov, ktorý bol zabitý počas vojny rás Starších. Pod zámienkou prípravy na inváziu Démonov chce získať naspäť svoju silu, zmocniť sa Ashanu a vyhladiť svojich dávnych nepriateľov. Tento generál však podcenil silu až príliš ľuďom podobnej dynastie Gryfov.
- skvelý herný systém série
- zažijte unikátny mix ťahovej stratégie a RPG. Preskúmajte obrovské mapy, zhromažďujte suroviny a vystavajte svoje mestá, taktizujte, najímajte jednotky a vylepšujte svojich hrdinov.
- ovplyvňujte svoj osud, zvoľte si svoju cestu, zvážte svoje voľby a získajte reputáciu
- objavte rozmanitosť a bohatstvo sveta Ashan
- vytvorte si vlastné mapy a scenáre prostredníctvom nového a inteligentného rozhrania pre online komunitu
Produkt sa sa sťahuje pomocou Uplay.