The Crew WILD RUN (DIGITAL)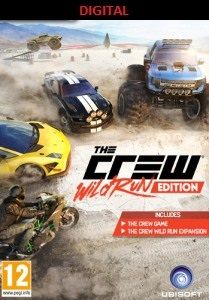 Kód produktu: 10562
Typ: Závodné
Výrobca: Ubisoft
Platforma: PC - Uplay
Dostupnosť: do 24 hodín

Popis položky:
The Crew je revolučná akčná závodná hra s priamou orientáciou na využitie vysokého výkonu a hardwarových schopností, aby spojila hráčov online ako nikdy predtým. The Crew Vás a Vašich priateľov vezme za volant v bezohľadných nekonečných pretekoch v masívnom otvorenom svete digitálne pretvorených Spojených Štátov.
Cena s DPH:
16.19 € / 422 Kč
Obsahuje záklanú hru The Crew + DLC Wild Run
Hra sa aktivuje a sťahuje pomocou UPlay.