Diablo 2 GOLD (DIGITAL)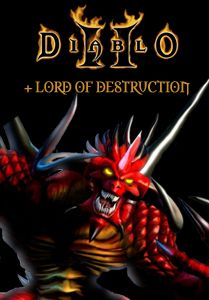 Kód produktu: 10105
Typ: RPG
Výrobca: Blizzard
Platforma: PC - Battle.net
Dostupnosť: ihneď

Popis položky:
Balenie obsahuje hry Diablo 2 a datadisk Diablo 2: Lord of Destruction.
Cena s DPH:
17.99 € / 469 Kč
Diablo 2
Diablo 2 s viac než miliónom celosvetovo predaných kusov, ponúka rýchlu, dynamickú, príťažlivú akciu, ktorá si už posledne vyslúžila množstvo cien, vrátane titulu Hra roku, s množstvom vylepšení a noviniek. Hráč sa vracia do temného sveta plundrovaného silami zla. Ako jeden z piatich hrdinov musí hráč splniť úlohy, aby zbavil svet Diabla a jeho diabolských služobníkov.
Diablo 2: Lord of Destruction
Datadisk k absolútnemu hitu tohto žánru, k hre Diablo 2, ktorého sa už predalo cez štyri milióny kópií. Datadisk rozširuje hru Diablo 2 o jeden nový Akt, ktorý sleduje cestu Baala, Diablovho brata, do vysočiny Barbarov na sever. Spolu s hordou pekelníkov, ktorý s ním putujú, chce zlomiť moc kryštálov, ktoré bránia vstupu síl zla do zeme ľudí.
Pre aktiváciu a stiahnutie hry je nutné použiť stránky Battle.net (http://www.battle.net)