The Elder Scrolls Online Tamriel Unlimited (CD Key)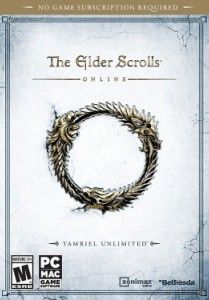 Kód produktu: 11046
Typ: MMORPG
Výrobca: Bethesda
Platforma:
Dostupnosť: do 24 hodín

Popis položky:
Epická séria RPG hier posúva svoje hranice v novej hre The Elder Scrolls Online! V tejto MMO RPG máte možnosť poprvýkrát preskúmať úplne celý legendárny svet The Elder Scrolls.
Cena s DPH:
18.99 € / 495 Kč
Hra je postavená tisíc rokov pred udalosťami v The Elder Scrolls: Skyrim a obsahuje úplne novú kapitolu v príbehu The Elder Scrolls, kde proti sebe stoja tri frakcie v otvorenom svete, v ktorom sa Daedrický princ Molag Bal snaží dostať celý svet Tamriel do jeho démonickej reality.
Môžete si tak užiť cestovanie po celom svete Tamriel, od Skyrim cez Cyrodil až po Morrowind a objaviť severské hrobky, trpaslíčie ruiny a množstvo ďalších pradávnych miest. Niektoré Vám budú známe z predošlých hier, iné zasa uvidíte úplne po prvýkrát, aj pokiaľ ste ostrieľaným hráčom The Elders Scrolls.
Po dvadsiatich rokoch po prvýkrát môžete zažiť celý svet úspešných RPG hier The Elder Scrolls online! Vyberte si sami, čo chcete robiť, ako to chcete robiť a prežite príbeh podľa svojich predstáv - s priateľmi, známymi a tisíckami spojencov. Preskúmajte tajomné kobky, bojujte na život a na smrť v súbojoch proti ostatným hráčom, alebo plňte množstvo dobrodružných úloh, ktoré na Vás čakajú vo svete Tamriel. Je len na Vás, ako sa rozhodnete.
Registrácia účtu https://account.elderscrollsonline.com/register/account-information