Call of Duty: Advanced Warfare (PC DVD)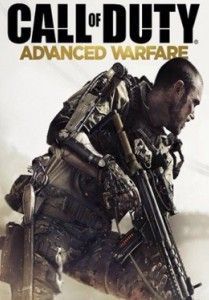 Kód produktu: 6018
Typ: Akčné / FPS
Výrobca: Activision
Platforma: PC - Steam
Dostupnosť: na otázku

Popis položky:
Call of Duty: Advanced Warfare sa odohráva v blízkej budúcnosti. V nej vojaci maximálne využívajú technologické vymoženosti, či už v zbraniach alebo v taktike boja. Väčšina krajín už nemá vlastnú armádu a bezpečnosť riešia pomocou súkromých vojenských korporácii.
Cena s DPH:
35.99 € / 938 Kč
Dej sa odohráva v roku 2054, kedy sa objavujú súkromné vojenské spoločnosti schopné zachrániť ľudstvo zničeného sveta, ktoré sa snaží vzchopiť po globálnom útoku na jeho armády a infraštruktúru. Vy ste vojak novej generácie. Vybavený špičkovými schopnosťami exoskeletonu, technologickými vylepšeniami a high-tech zariadeniami vstúpte do radov vysoko trénovanej, špecializovanej jednotky odhodlanej získať prevahu v medziach pokročilého boja.
Hra Call of Duty: Advanced Warfare je vyvinutá špeciálne pre nextgen konzoly a PC. Ide o prvý výsledok predĺženého, až trojročného vývojového cyklu, takže vývojové štúdium mohlo hru vyvíjať o rok dlhšie. Vďaka tomu môžete očakávať ohromujúci zážitok novej generácie, kde Vás čaká celý rad technických vylepšení v oblasti grafiky a audia, vytvárajúce takmer fotorealistický svet, ktorý sa nepodobá na žiadnu hru zo série Call of Duty doteraz a s novými technológiami zachytenia pohybu a tvárovej animácie, ktoré prinášajú realistické postavy a bohatý a pohlcujúci príbeh, vďaka ktorým fikcia ožíva.