Spec Ops: The Line (CD Key)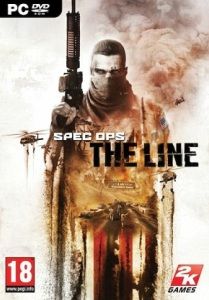 Kód produktu: 10091
Typ: Akčné
Výrobca: 2K Games
Platforma: PC - Steam
Dostupnosť: do 24 hodín

Popis položky:
Spec Ops: The Line skrýva celý rad singleplayer a multiplayer funkcií s kompetívnymi a tímovými režimami, rovnako ako možnosť povyšovať a prispôsobiť si postavy z dvoch rôznych frakcií. Vďaka smelej a luxusnej architektúre Dubaja a jeho zničeného okolia v spojení s hlbokým dejom a divokými bojovými situáciami je pre Vás hra Spec Ops: The Line nutnosťou.
Cena s DPH:
11.99 € / 313 Kč
Emotívny príbeh hry Spec Ops: The Line sa odohráva v troskách zničeného bohatstva mesta Dubaj. Toto kedysi obľúbené miesto pre najbohatšie elity si teraz vzala späť matka príroda a pochovala ho pod najničivejšie piesočné búrky, aké kto kedy na Zemi videl.
Spec Ops: The Line Vám umožňuje hrať ako kapitán Martin Walker, veliteľ elitného tímu Delta Force, s rozkazom preniknúť do zradnej oblasti a priviesť domov amerického armádneho plukovníka Johna Konrada. Výpravu posúvajú do nových výšok ultra realistické operácie proti nepriateľom, ktorí sa neboja smrti a pekla a usilujú sa o Vaše zničenie. Využívajte rôzne bojové taktiky, autentickú vojenskú výzbroj a prostredie, aby ste prežili. Spec Ops: The Line ponúka dynamický piesok, ktorý môžete použiť proti nepriateľom. Dobrej umietsnený výstriel môže spôsobiť lavínu piesku. Piesok však môže nielen pomáhať, ale aj brániť v misii.
Hra sa aktivuje prostredníctvom platformy Steam (http//www.steampowered.com)